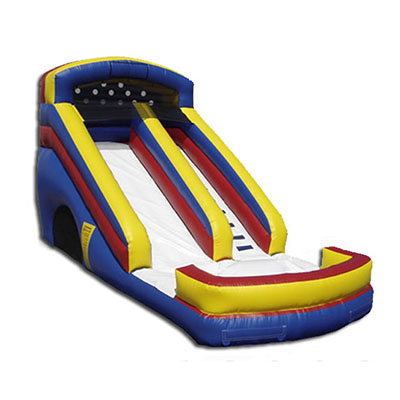 Dry Slides
Kids love climbing and sliding down this towering inflatable slide. Slide is 20′ high.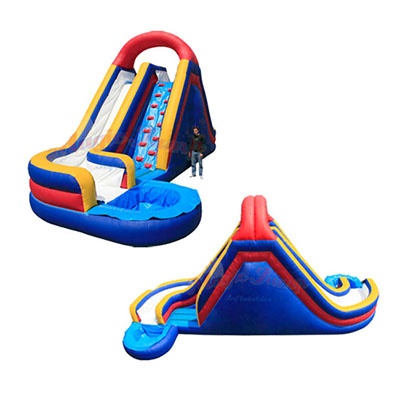 Wet Twister Slide
The Wet Twister is great for groups because it's actually two awesome slides in one – for twice the fun! Slide is 22′ High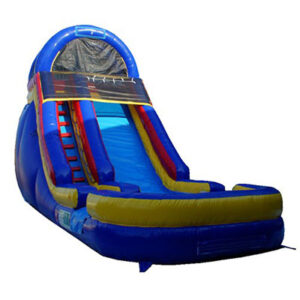 Blue Slide Wet n Dry.
The slide is 20'H. It has a water pool at the end of the slide with inflated bottom as cushion. Can be used as wet or dry slide.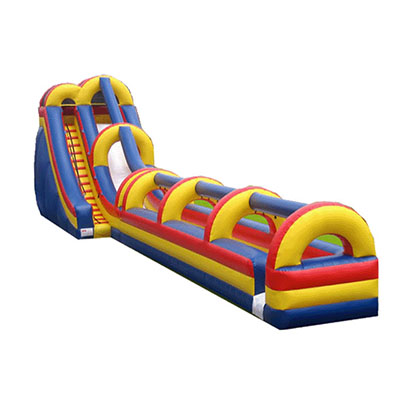 Slip and Slide
This giant slide is slippery fun! Slide is 25′ High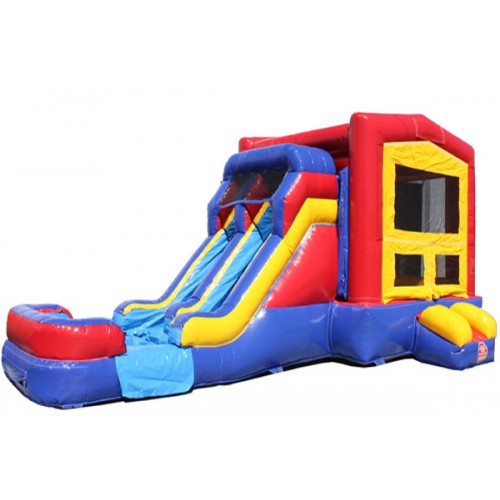 2-Lane Classic Module Combo Wet n Dry
This is a wet n dry bouncer and slide combo. The slide is 13′ tall. It has a water pool in the slide landing portion with inflated bottom to ensure a safe landing for the kids, no matter whether you use it wet or dry.